3. Display or Export Journals

add chapter
Prerequisite: In order to display and export journals the journals must be filled (not empty). Journals only contain entries if assigned transactions have been executed!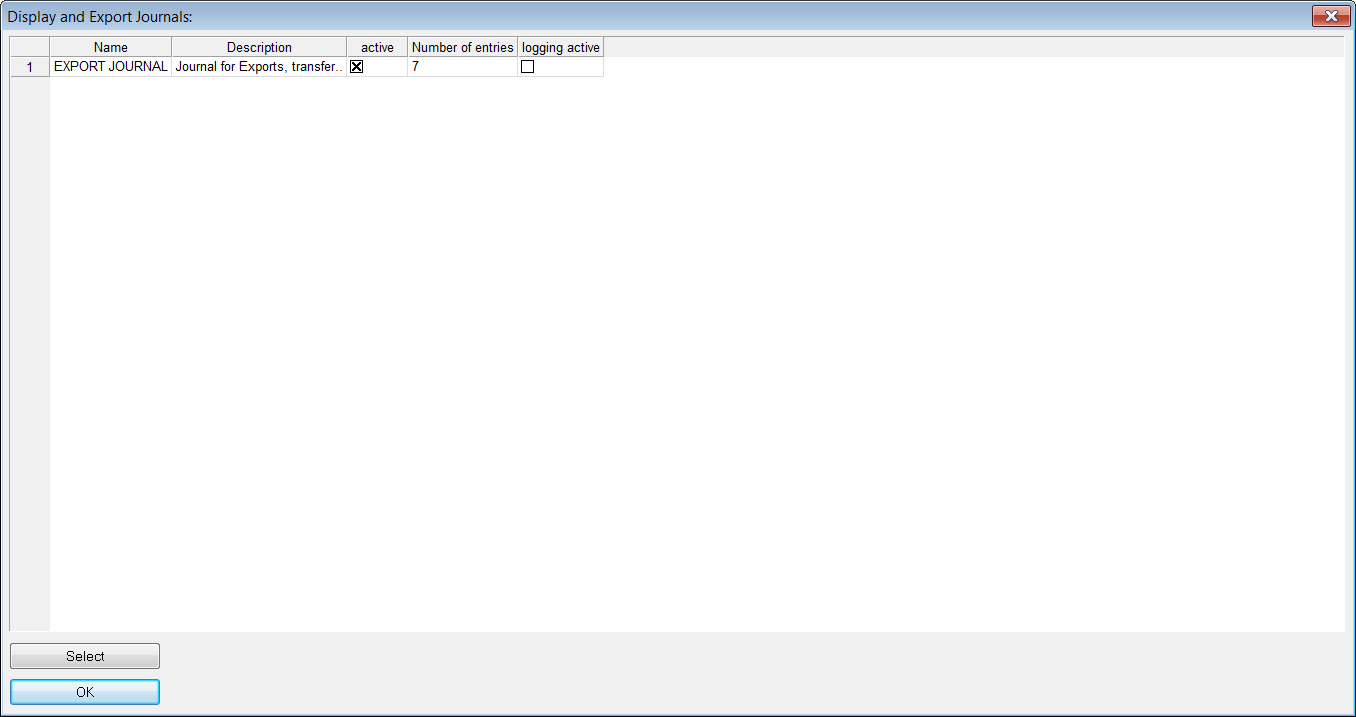 To open the Display or Export Journals window, select the corresponding menu item in the Administration menu. The journal list displayed in the window corresponds to the list you can find in the Journal Administration.
Select the journal to be shown and double click on it, or use the Select button.
The Display and Export Journals dialog will pop up. In this self-explaining dialog you can display, export and clear journals. The Export-Folder can be set in the Journal Administration dialog.
If you want to test a journal simply assign the transaction "INVENTORY" to it. Then exit the Journal Administration dialog via OK, thereby saving the changes you have made.
Now use the keyboard-shortcut Transaction-No. 1038 (press CTRL+N followed by 1038) to fill the journal with content.
Then open the Display or Export Journals to check if and how many entries were made and to view the created journal in the browser.